Shanghai Office
Tangshan Road, Yangpu District, Shanghai, China, Lane 1188 No. 15-203
Tel: 86-21-35013958
Fax: 86-21-33817303
Zip Code: 200092
Arrow techno
Co., Ltd.
Shibuya Ward
, Tokyo, Japan
Shibuya
3-chome
17,
No. 1
Fan
Phone:
81-03-54660381
Fax:
81-03-54660385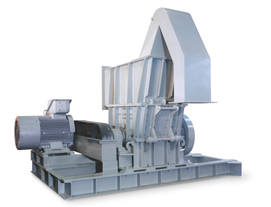 It is necessary to crush long scraps by a chip crusher in order to reduce the volume, since the handling, transport, and automatic processing is very difficult.
The Rotary crusher crushes the scrap from cutting operations of various materials such as specialty steel, aluminum, copper, and resins to an arbitrary size with a high-speed rotating hammer.
It removes necessary foreign substance for such as bolts etc.
This crushing processing makes it easy to plan such as to de-oil the cutting oil, pricket formation by the pressing, and the storage to the hopper.

1 Crushing size is changeable to an arbitrary size.
2 Excellent wear resistant special steel is adopted for the hammer.
3 Teeth shaped blade removes necessary foreign substances mixed with chips.
| | |
| --- | --- |
| | Attributes |
·

All scrap from cutting operations such as special steel, ordinary steel, aluminum, and copper, and aluminum cans and plastic are crushed into small pieces.


·

The crush size is adjustable to an arbitrary size.


·

A steady crushing ability is demonstrated with high-speed rotating crusher, even though a large volume is supplied.


·

It is an assembled structure in which maintenance checks and exchange of wear-out parts is easy.


·

A special steel hammer is adopted to provide excellent wear resistance.


·

A complete seal structure provides safety, in which the scrap from cutting operations does not disperse. The centrifugal force removes foreign substances such as bolts, nuts, and ripped material into extraction outlet.


·

The noise and the vibration are controlled  with the balanced mechanism.